Discounts OFF Direct ONLINE Bookings!
Join our Vip Club to get instant savings or
Check our Special Deals
Book with confidence & flexible cancellation
LUXURY PORT DOUGLAS ACCOMMODATION
Shantara is an Adults only retreat… The perfect getaway where you will find an oasis of style and seclusion.
Shantara Resort Port Douglas is situated in one of Tropical North Queensland's most desirable holiday destinations.
Shantara Resort combines beautifully appointed apartment accommodation, and luxury facilities with easy access to the magical Great Barrier Reef and Daintree Rainforest. The perfect holiday base.
Reward yourself with a trip to paradise and take advantage of some of our exclusive offers and last minute deals which are available to guests who book direct.
Instant Savings Best Rates Guaranteed
No booking Fees
Flexible cancellation
Exclusive Deals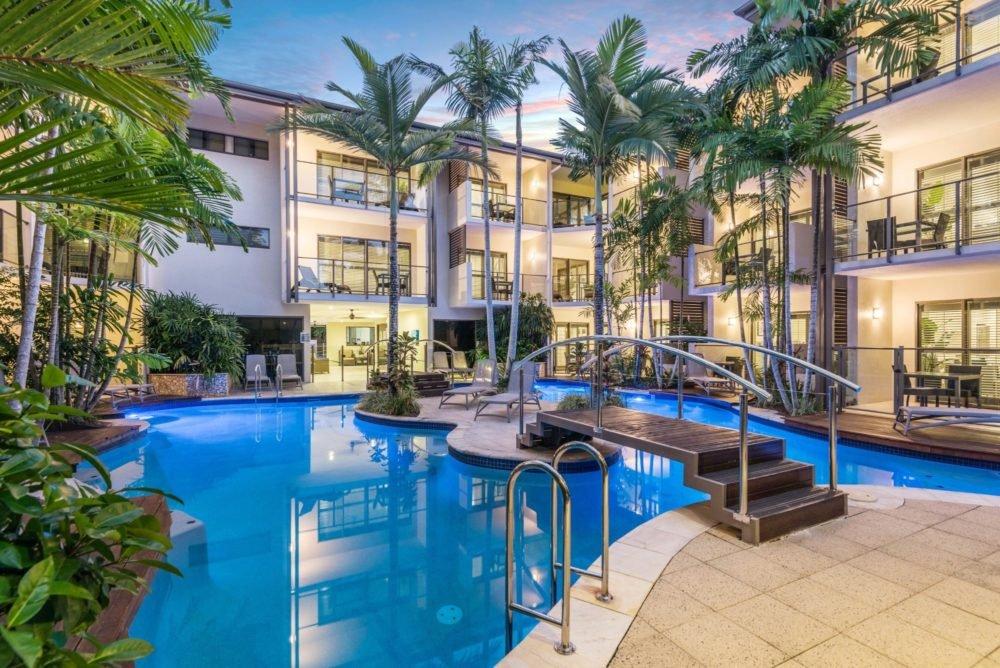 Arrive at Shantara Resort Port Douglas and be greeted by the relaxed and tranquil environment.
The courtyard's two lagoon style swimming pools cleverly encircle the apartment courtyard to provide ground level apartments with poolside access. The apartments and studio's are stylishly furnished, the attention to detail is but one of the reasons for Shantara Resort's five star accreditation. Resort facilities are superb, with the choice of two swimming pools, both heated over the winter months.
The Great Barrier Reef, Daintree Rainforest, breathtaking Port Douglas tours & attractions, amazing restaurants and much more.
The Great Barrier Reef is a World Heritage listed natural wonder of the world composed of 3000 individual reefs that stretches for over 2500 kilometres.
Just north of the Daintree is Cape Tribulation. After travelling across the Daintree Ferry it's possible to travel through spectacular lowland and tropical rainforest passing the much-travelled roads of Cape Kimberley and Cow Bay.