RESTAURANT SUGGESTIONS FOR PORT DOUGLAS
Port Douglas is reknown for its variety of restaurant options, and vibrant café scene. From fine dining to a casual meal on the beachfront or on the marina; there is something to suit everyone.
In peak times we strongly recommend advance bookings to avoid any disappointment.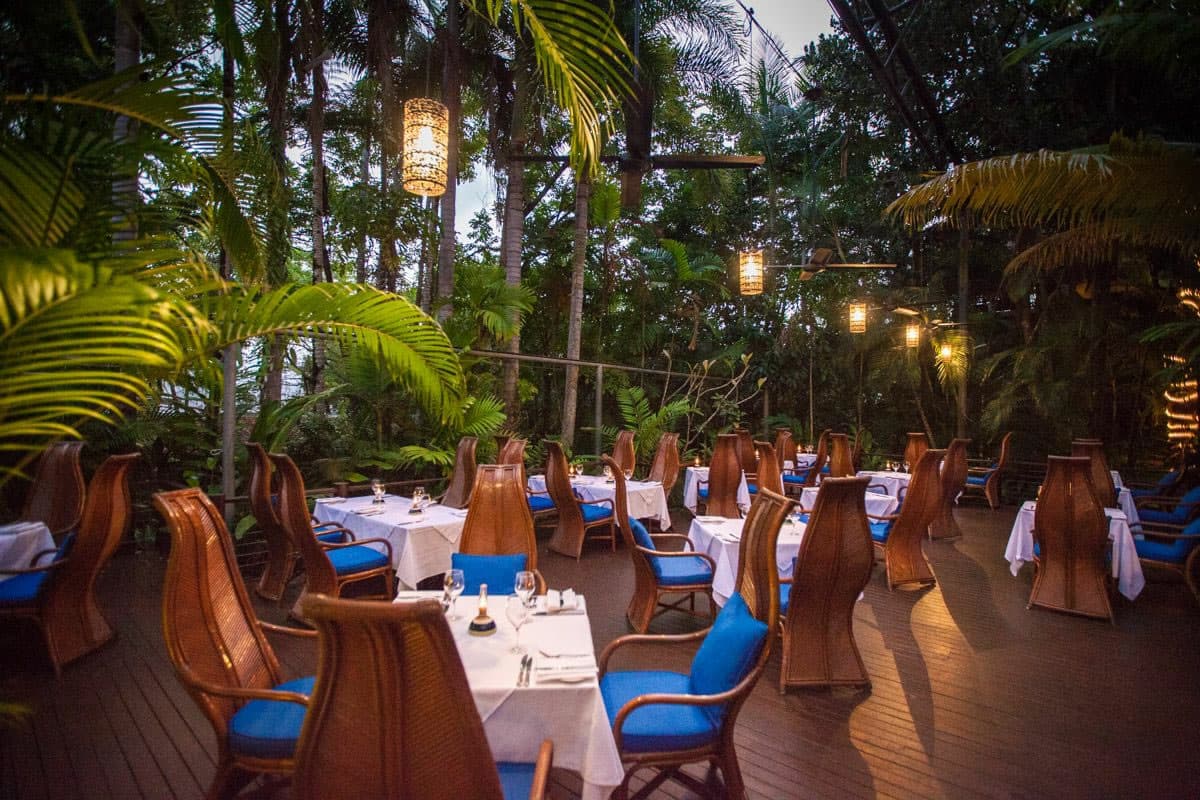 Elegant dining and friendly service whilst seated amidst a lush tropical oasis. With a rich history and over 65 years of operation, Nautilus remains an iconic restaurant of Tropical North Queensland since 1954.
Enter along the hidden pathway from the main street of the Port Douglas village, to discover a breathtaking open-air restaurant that is like stepping into another world. Entirely outdoors, there are no walls or ceiling, just the palm trees towering overhead and stars shining in the tropical night sky.
The Modern Australian menu melds the sensational flavours of the tropics with European and Asian influences. Select from the a la carte menu – featuring the signature Whole Coral Trout, Mud Crab and Mango Souffle – or indulge in a Nautilus 5 course degustation and perfectly paired wines to match.
Open for dinner and cocktails from 5.30pm Tuesday – Saturday. Please check availability on their homepage online or call (07) 4099 5330. Bookings recommended.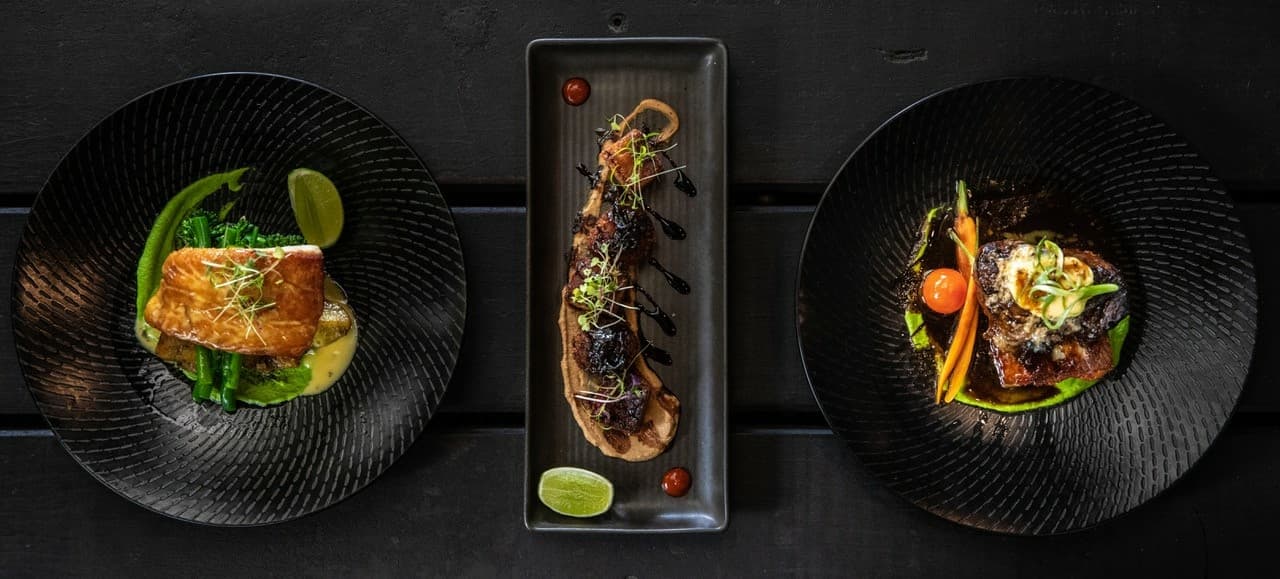 The Watergate Restaurant & Lounge Bar is located in the heart of Port Douglas, at the corner of Grant and Macrossan Street behind the Rotary Park.  Enter down the flame lit path from Macrossan Street.
The restaurant offers both indoor and outdoor dining.
Watergate chefs source fresh, seasonal produce to prepare innovative dishes, showcasing the best local produce whenever possible.
Executive Chef's Dale Burrows & Ian O Mahony, source a wide selection of local produce, from fresh seafood straight of the local fishing vessels through to the Tableland's best fruit and vegetables and an abundance of locally grown herbs.  
The restaurant is open for lunch from midday, with dinner served from 5:30pm, Tuesday through Saturday. Watergate will be closed Sundays & Mondays. 
Please note bookings are essential.  Reservations are available via the 'BOOK NOW' button on their homepage or call (07) 4099 5544. Bookings recommended.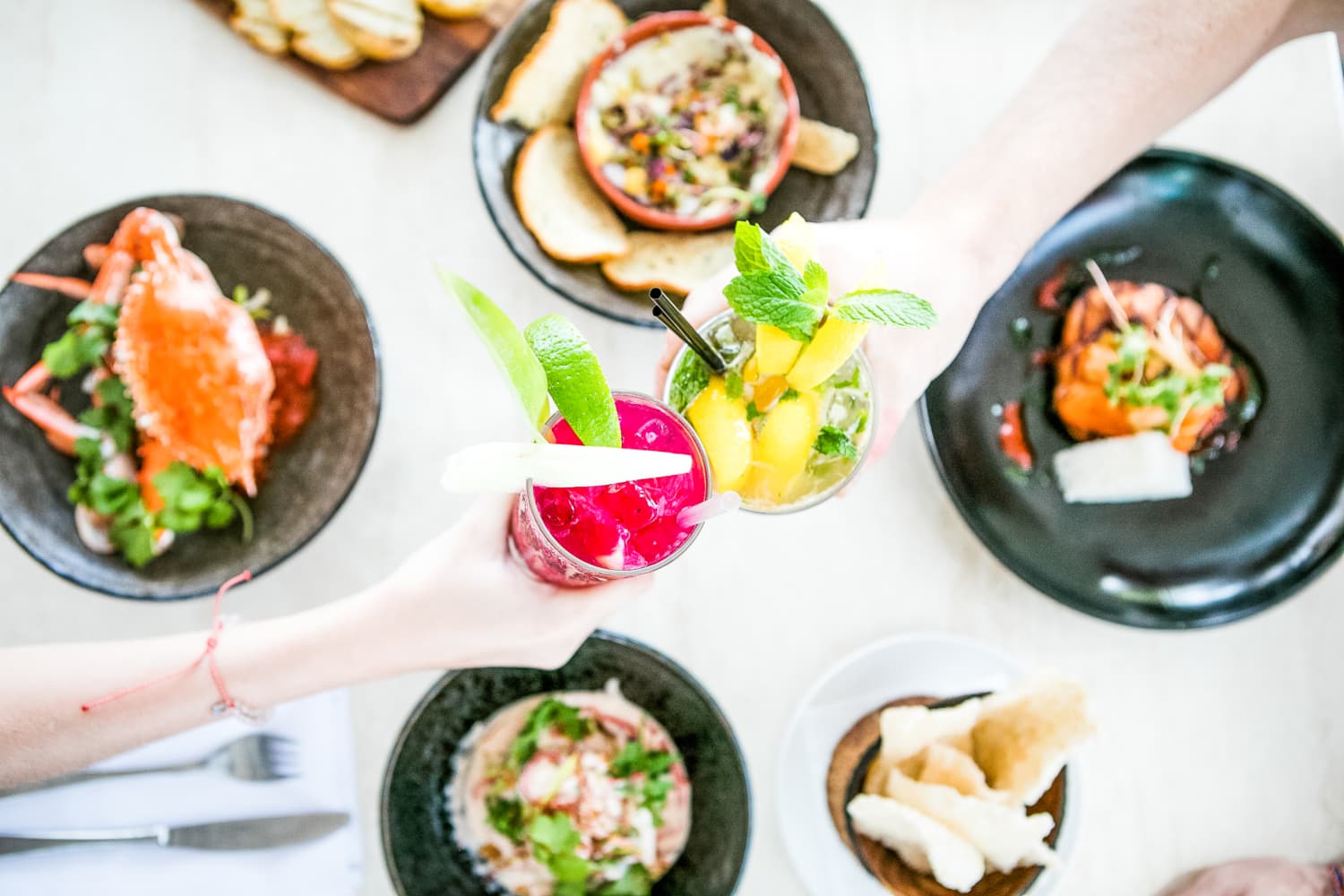 Having opened our doors in 1995, Salsa Bar and Grill, or "Salsa" as the local's call it, has been welcoming new and old friends through our doors for almost 28 years. 
Providing the same great level of food and service as we did all those years ago, Salsa continues to be one of the local's favourite Port Douglas restaurant. As the breeze moves through our open air Queenslander restaurant, vibrant, tropical drinks flow, a mouth-watering fusion of global culinary delights and local produce create a brilliantly varied menu. 
Floor staff, brimmed with passion and knowledge for their menus, create an enjoyable experience with professional flair. Join us for the epitome of dining in the tropics.
Please note bookings are essential.  Reservations are available via the 'BOOK NOW' button on their homepage or call (07) 4099 4922. Bookings recommended.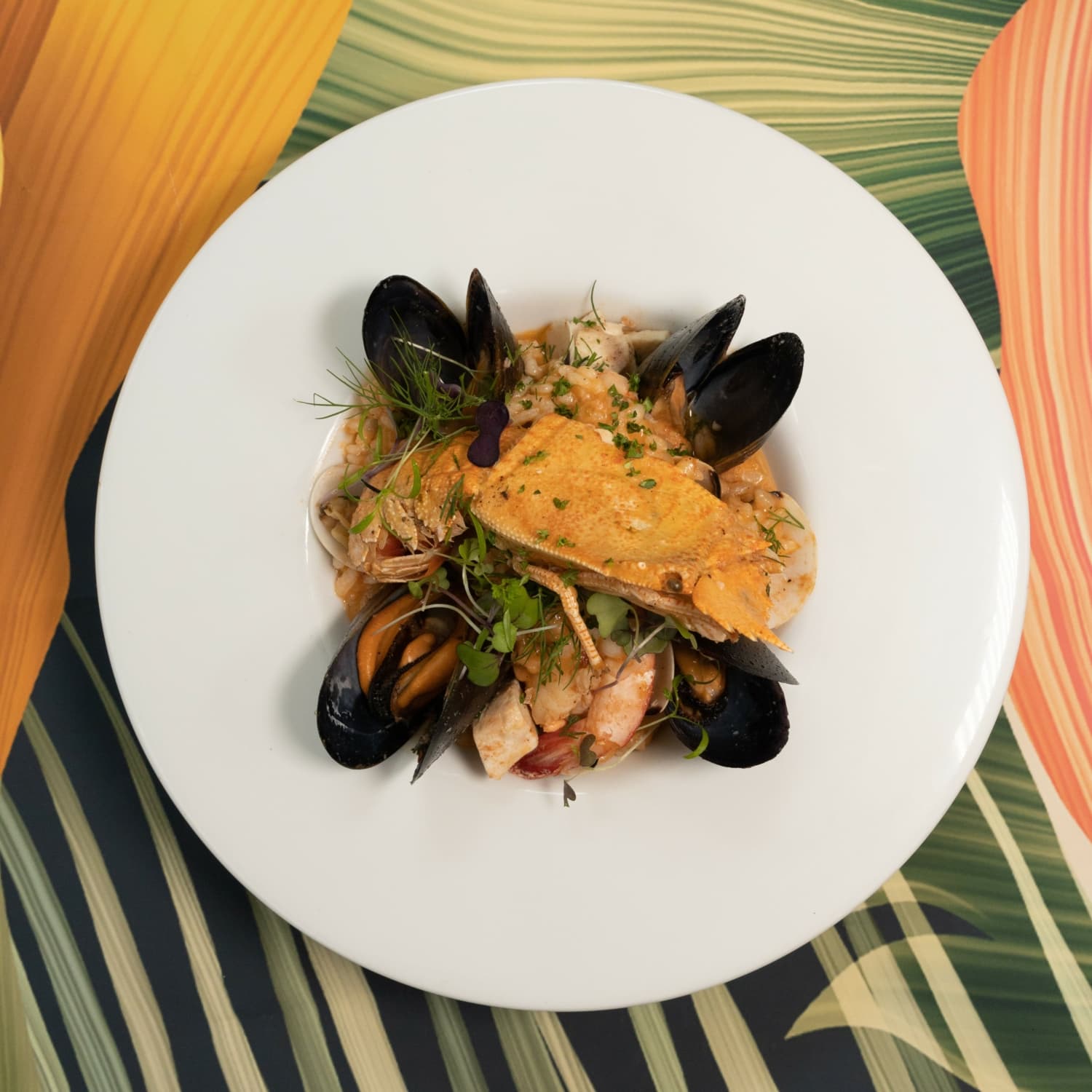 ​Located sea-side in the heart of Port Douglas you'll find timeless Italian food with a contemporary twist and a fragrant lightness of touch to suit the tropics.
We offer outdoor seating under the umbrellas and stars, street-side seating or tables inside in air-conditioned comfort for the hot summer months. You can also enjoy a more casual meal or pizza in our bar with a glass of wine, cocktail or cold beer. A great place for people watching or simply holiday chilling. All of this accompanied by our renowned hospitality.
​​Please note bookings are essential.  Reservations are available via the 'RESERVATIONS TAB' button on their homepage  or call (07) 4099 6744. Bookings recommended.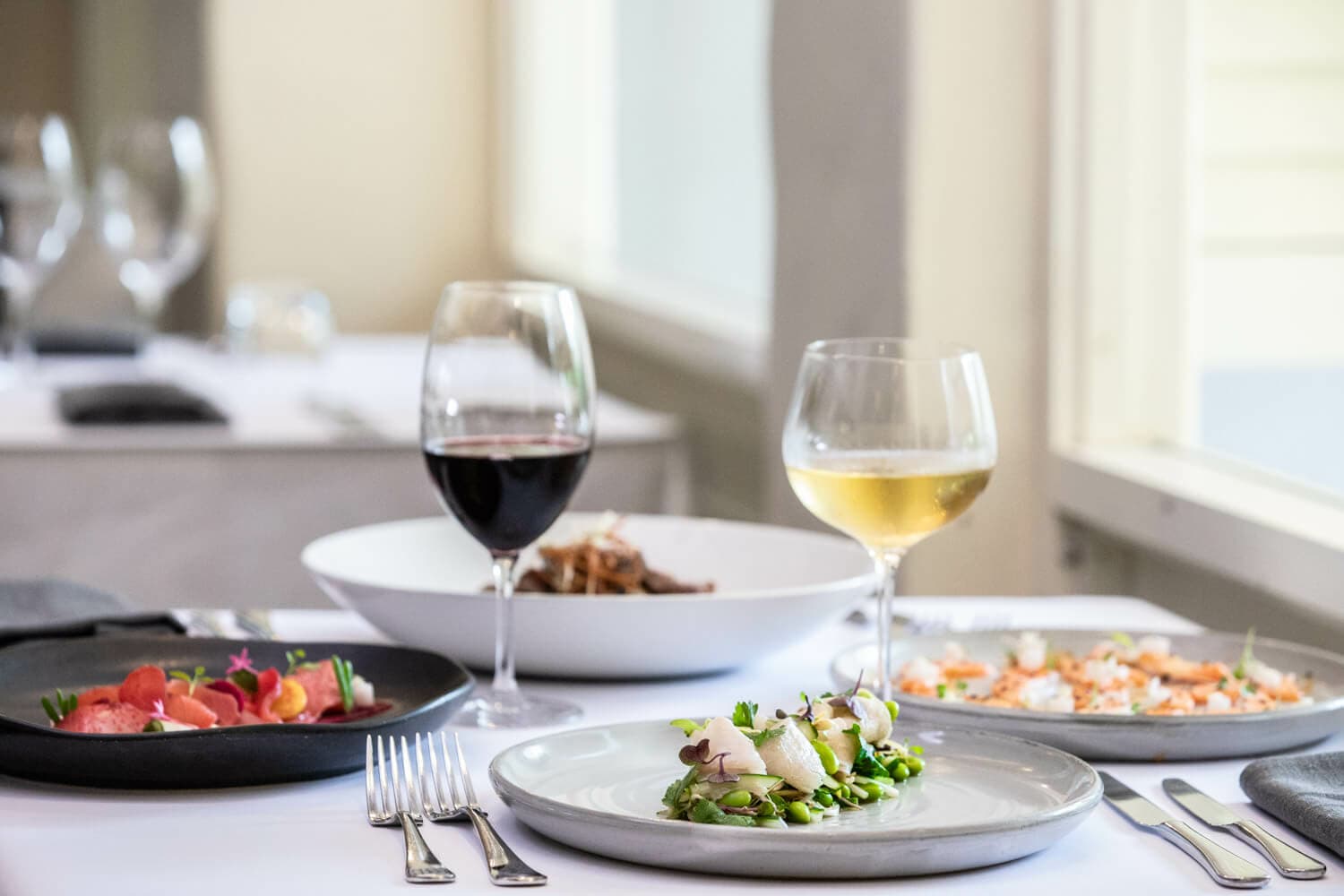 Zinc has become one of Port's iconic venues, a must do while in Port Douglas. Whether on vacation, celebrating that special occasion, or a casual catch up with family or friends, Zinc offers an elegant space to connect and create memories. Located on the vibrant Macrossan street only a stone's throw away from the picturesque Four Mile Beach, Zinc takes full advantage of the warm sea breeze adding to a unique tropical dining experience.
Boasting a large open air al fresco layout seating up to 180 patrons, Zinc has many areas which will fit perfectly with your mood. Dine outside under the stars surrounded by lush tropical gardens, or inside with  an elegant, romantic atmosphere.
Whether a couple wanting a romantic quiet dinner through to large corporate events, weddings and birthday parties, Zinc is the perfect location for you to indulge and unwind.
Please note bookings are essential.  Reservations are available via the 'BOOK A TABLE' button on their homepage or call (07) 4099 6860. Bookings recommended.